back to blog
How to Manage an Email Campaign
2 minutes read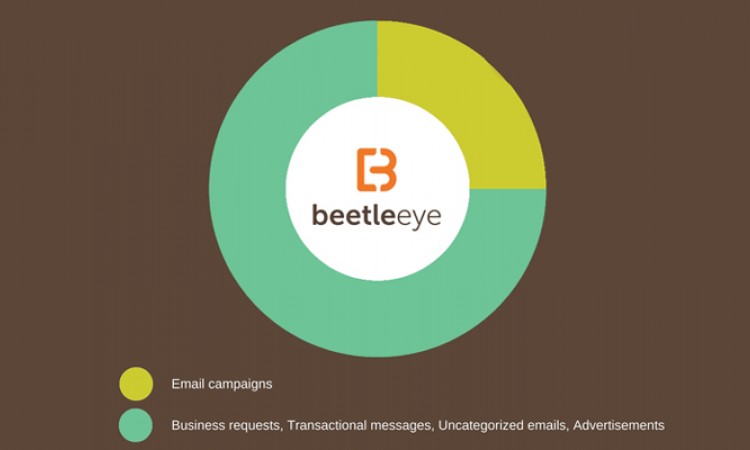 Every project starts with an idea, and email marketing is no different. Without the proper management, a would-be successful email campaign can quickly turn into a flop.
What is an email campaign?
You might be wondering, aren't email marketing and an email campaign the same thing? In fact, an email campaign is just a piece of your overall email marketing strategy. You can think of email marketing as a way to tell subscribers about the company. An email campaign, on the other hand, focuses on a particular product of the company. In other words, an email campaign is just a piece of the email marketing pie.
An Email Campaign is only a portion of the Email Marketing pie!
An email campaign is less about creating sales and more about driving lead generation or growing brand visibility. Depending on your current goals, you could have multiple email campaigns running simultaneously that each play a part in your overall strategy. The management of even one email campaign can become overwhelming; imagine managing multiple campaigns at once!
1. Have an idea
As mentioned above, every project starts with an idea. What are you hoping to communicate to your audience base? Maybe your goal is to get the word out about a new product, or perhaps reinforce your company's mission statement. Think about what you want to tell your audience.
2. Is it a fit?
Now that you have an idea, consider whether it is a fit with your current strategies. If your company is looking to stabilize an existing product, it might not be the best time to focus on creating new products. On the other hand, it might be the perfect time for your company to launch a new product! It depends on your company's individual strategy.
3. Map it out
Before jumping in, consider what it will take to successfully launch an email campaign. An email campaign can easily backfire if the planning phase doesn't happen. You'll need to understand where your leads will come from, what technology you will use, how you will get that great copy, and how you want your campaign to look! Consider the time and resources each step will take, and what you might do if there are setbacks. How long will the campaign run? What metrics will tell you if it's a success?
4. Choose your platform
This is where choosing the right email marketing platform comes in. An email marketing platform automates many aspects of an email campaign, which allows you to focus on being creative instead of getting stuck in the weeds. Look for an email marketing platform that offers the features that will make your current campaign, and any future campaigns, a breeze.
5. Compile email marketing lists
Choosing the right platform can help with compiling email marketing lists. You can gather leads from website visitors, through social marketing, and through good old-fashioned marketing. Start compiling email marketing lists, preferably in an email marketing platform that uses a contact management system, such as Beetle Eye.
6. Segment email marketing lists
Not all leads are created equal, nor are all email campaigns. An email campaign focused on building brand loyalty might not be appropriate for new leads. On the other hand, an email campaign that introduces recipients to your company will probably bore long-time customers. Failing to match your email campaign to the right recipients can result in unsubscribe requests - this is the opposite of what you want! You can accomplish email list segmentation by using the features that are part of the Beetle Eye platform.
7. Create a catchy subject line
Without a great subject line, it's likely your email will never be opened; instead, it will go directly to the trash. If this happens enough, you can bet that you will be faced with dwindling email marketing lists. Think about your audience and your goal, then devise a subject that your audience won't be able to resist.
8. Write compelling copy
Once you've drawn them in with the subject line, it's time to follow through with a well-written message. Again, consider your audience and your goal with this email and the overarching email campaign. If your message is about a new product, don't spend too much time waxing fondly about the company. On the other hand, if you are introducing the company, limit messages that could imply all you're interested in is the bottom line. Finally, when it comes to writing, check and double check for typos and other errors.
9. Integrate with your brand
Considering your brand is of utmost importance to the success of your email campaign. For example, if your company is in the financial realm, your brand most likely has a tone of professionalism and reliability. On the other hand, if you are in the business of vacation planning, you might have a more lighthearted and animated attitude. Remember, your brand is not just colors and fonts - the tone of your messages says a lot about you and your company.
10. Schedule each email
You have followed all the steps above and you are ready to launch your email campaign, right? Not so fast! You could simply click the big shiny Launch button in your chosen email marketing platform, but let's follow through with the management and consider your campaign from start to finish. If you have chosen the Beetle Eye platform, you'll notice you can schedule every email that you send. To optimally plan your campaign, before you hit that Launch button, you'll want to have every email planned, written, and scheduled. Remember, in Step 3 we mapped out your campaign, so luckily you already know what you want to share with your audience.
11. Bonus: Measure your metrics
You have successfully launched your campaign! Now it's time to watch the magic happen. You will begin to receive notifications and responses. Did your campaign include a survey? Check out the results. What are the click-through rates? What purchases or actions did recipients take? Most importantly, did you reach your goal?
Start running your successful email campaigns with a 14-day free trial of Beetle Eye marketing platform. Contact us to schedule your Beetle Eye demo today!