back to blog
Personal Messaging Using Automated Drip Campaigns
5 min read.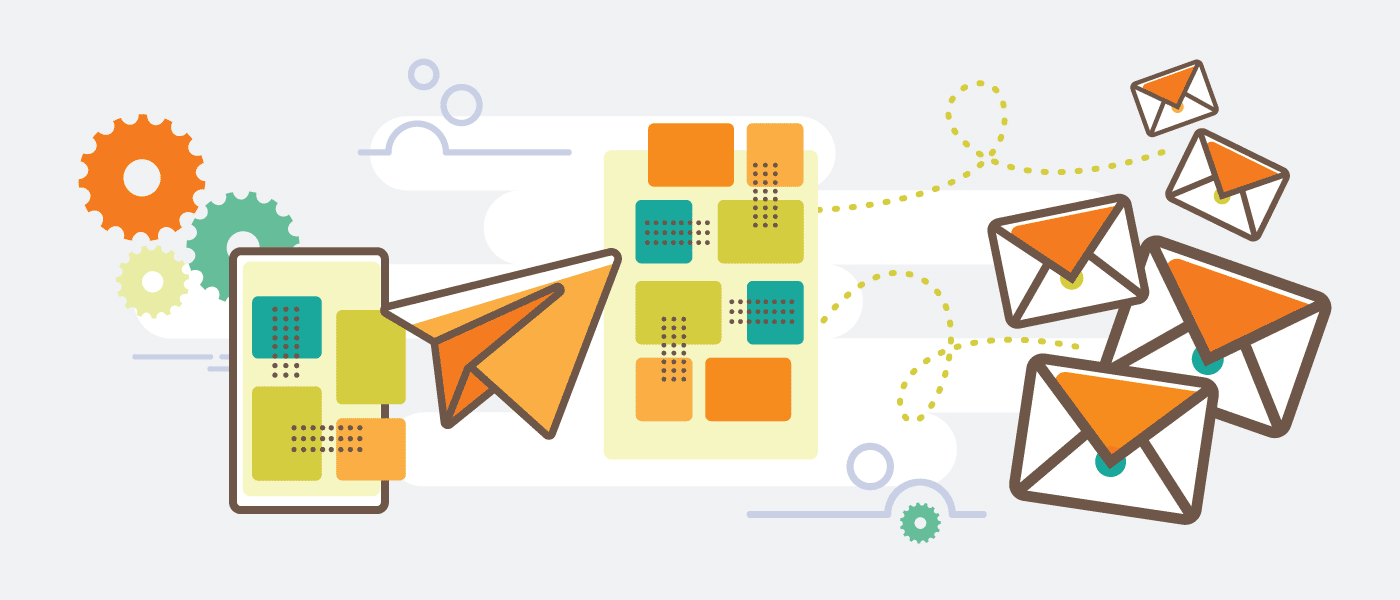 Connect with guests by offering a timely, personal message delivered with a polished, recognizable tone. 
A large part of your business is connecting with your guests. Maybe you are responding to an initial inquiry. Perhaps it is a follow-up to a recent experience they had with your services. When you communicate with your guests, you want to offer them the best experience possible: a timely response with a personal touch, all while maintaining the voice and tone of your company.
By implementing automated drip campaigns, you can deliver that great experience your guests deserve while simultaneously freeing up time spent crafting the perfect message over and over again.
In the use case detailed below, you will see how Beetle Eye, working with Miles Partnership, addressed the needs of Hawks Cay Resort as they struggled to keep up with the wedding requests coming in through their website.
Use Case
| | |
| --- | --- |
| Business | Hawks Cay Resort |
| Problem | Managing and maintaining web-based wedding requests |
| Solution | Implement automated drip campaign |
Business
Hawks Cay Resort is an award-winning resort located in the Florida Keys. One of their popular offerings is the destination wedding experience with many options available to their guests. Weddings are a large part of their business. Those interested in learning more about the Hawks Cay Resort wedding experience can fill out a form on their website to request more information.
Problem
The tools in place to manage and maintain the web requests for more information included lead collection and sending a welcome email. The tools did not support building a campaign, which means any additional communication requires manual intervention. In other words, Hawks Cay Resort was spending valuable time manually crafting responses for each and every request received through the form on their website--time that could be spent crafting the perfect wedding experience.
Solution
Working with Hawks Cay Resort, we analyzed the tools that were in place. We realized they were collecting valuable leads, however, heavy lead volume made it a challenge to maintain a quick response time. They needed an automated system that would offer a prompt response and be delivered with a consistent tone.
Connect the Hawks Cay Resort Wedding Inquiry form with Beetle Eye. 
Using their existing website form, any new submissions would be routed into Beetle Eye. Once collected, leads could be collected, verified, and managed using Beetle Eye features.
Build a wedding form submission drip campaign.
Hawks Cay Resort needed a customized campaign that engaged and educated their leads about the services offered by Hawks Cay Resort. Because of the various wedding options available, a survey was suggested as a way to learn more about a lead's needs. This survey would be a wedding quiz, used to focus a user response-based drip campaign. 
Wedding Inquiry Form submission received
A Welcome Email is immediately sent to the User
Three days after submission, an Invitation Email is sent with a link to the Wedding Quiz
Based on the Wedding Quiz responses, the User receives a series of emails.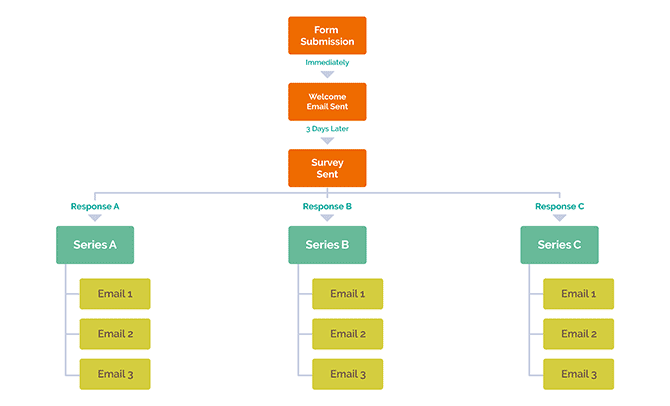 A simplified version of the Hawks Cay Resort Drip Campaign
Conclusion
To connect with guests, timely and consistent messaging is expected. This use case focused on a resort experience, however, any industry that has regular communication with their guests can benefit from an automated drip campaign. Some examples include:
Resorts, hotels
Restaurants
Automotive
Retail
Health care
Would you like to improve the connection with your guests? Contact Beetle Eye today to learn more about implementing automated drip campaigns.