back to blog
Increase Sales-ready Leads with Lead Nurturing Campaigns
Craft lead nurturing email marketing campaigns and attract quality leads that convert into customers. Lead nurturing campaigns help generate 50% more sales leads at a 33% lower cost than that of regular email marketing campaigns
5 min read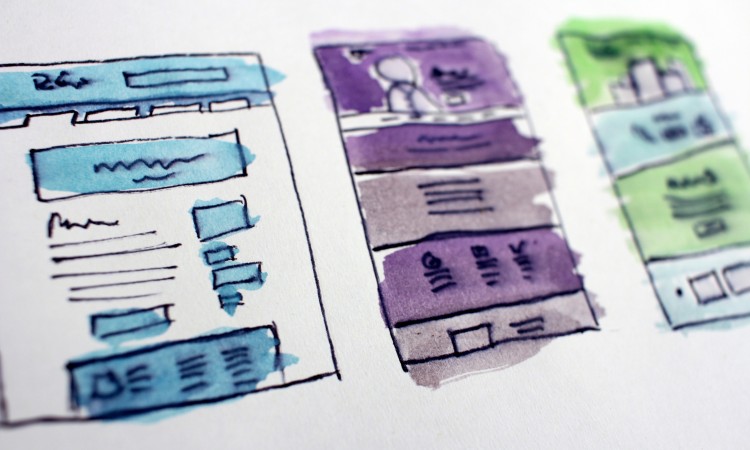 When defining a lead nurturing campaign, start by defining a regular email marketing campaign. A lead campaign has the same foundational components as any successful email marketing campaign:
Goals - what should this campaign achieve?
If you want your email marketing campaign to be a success, start out by defining your goals. This could be welcoming new leads with an automated introductory email, providing informative content on a regular basis, or offering a special price to close the deal.
Managing your campaigns through a marketing platform, such as Beetle Eye, can allow you to easily track the progress of each campaign to ensure the defined goal is in focus.
Lead Targeting - who should be in this campaign?
When building any email marketing campaign, you want to identify who the campaign is targeting. Use lead segmentation to define which of your leads are included in each campaign.
The Beetle Eye application can help you segment your leads by built-in filters or by using your own custom-defined rules.
Key Messages - how will the campaign engage?
This is where you define how you connect with leads. Keep your goals and tools in mind as you consider how to best reach your intended audience and keep them engaged with your campaign.
Media Plan - what media channels will the campaign employ?
Email is just one aspect of a campaign, as social media and other channels are often integrated into marketing campaigns. Beyond the specific channels, the sequence in which channels are employed are also part of this component.
Execution - what needs to happen before the campaign goes live?
A major part of the execution component is testing. Before sending any communications, you want to test the delivery, timing, and other elements of the campaign.
When using Beetle Eye, these testing options are built right into the campaign. You can identify who participates in the testing, when to send communications, and everything in between.
Okay, so what's different?
A lead nurturing campaign is a type of email marketing campaign
One component stands out when differentiating between a regular email marketing campaign and a lead nurturing campaign. The added component of a lead nurturing campaign is:
Lead Insights and Targeting - what does the data say about your leads?
With a lead nurturing campaign, data gathered about the behavior of leads determines the timing and content of communications. These communications are built with the goal of guiding a lead through the buying process.
Wait, how does that work?
When running a lead nurturing campaign, knowing where the lead is on the user journey is of the highest importance. Let's follow a scenario where you have a company - an online shoe store - and a lead has engaged with your website.
Day 1: A new lead visits your website and signs up to receive a white paper about the importance of proper support in walking shoes.
Day 7: The same lead visits your website a second time.
This second visit is added to the lead's record
An automatic email is sent to the lead with tips on good walking posture
Day 11: The same lead visits your website for a third time.
This third visit is added to the lead's record.
A salesperson receives an alert about the new Qualified Lead.
An automatic email is sent to the lead about a webinar that matches participants with the perfect shoes -- hosted by the same salesperson.
As you can see, these emails, although automatic, are based on the lead's behaviors and the indications the lead has given on what would be useful information.
Let's take a closer look at that scenario.
You'll notice that the same lead triggers several responses, which are known by several names (nurture paths, nurture sequence, lead sequence, sales funnel, follow-up sequence, and more).
A nurture path is an email experience, often with automated or triggered emails, that send the right emails to the right audience at the right time.
A nurture path is a single email, or a series of emails, that are based on a pre-established sequence of behaviors. A lead is put on a nurture path based on their behaviors.
Only 32% of B2B Marketers Craft Nurture Paths
This means the majority of B2B marketers could be making up to 50% more sales! Are you in the 32%, or are you part of the 68% that is missing out on sales?
Creating nurture paths help you meet your leads where they are in the buying process, which is what you need to do if you want your email marketing campaign to be successful.
Our lead above, for instance, enacted three different behaviors that directed each step along the user journey, or personalized nurture path.
Had the initial campaign, we'll call it the "Welcome Campaign", continued, our lead would have received a generic bit of information that would have ignored the implied interest in proper walking form and perhaps missed an opportunity to properly engage a lead and eventually lead to a successful sale.
Instead, taking into account the lead's behaviors, the lead was placed on a personalized nurture path that engaged the lead's interest.
Up to 96% of Visitors to Your Website Aren't Ready to Buy - Yet!
Most visitors to your website are there looking for information - the last thing they are looking for is a sales pitch.
By implementing nurture paths, you can meet these leads where they are and give them what they need. In doing this, you are earning their respect and trust. What better way to build a lasting relationship?
When that lead is finally ready to buy, your brand will be at the top of the list as a reliable and smart choice.
Are you ready to craft a lead nurturing campaign? Contact Beetle Eye today to learn more about how the Beetle Eye application can help make your campaign a success!